About Matt Allen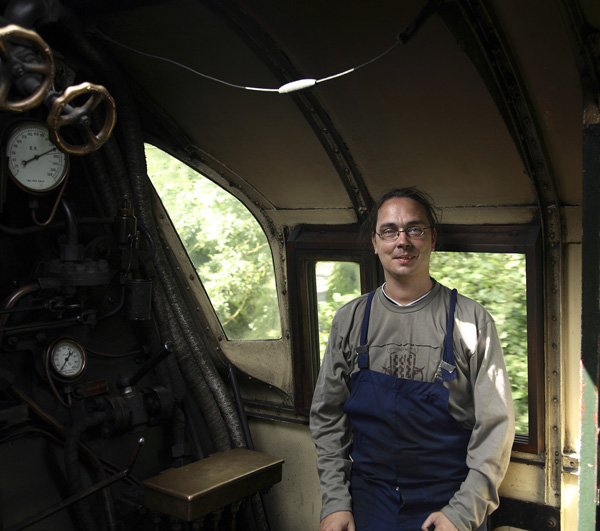 Below is an excerpt from "Railway Moods - The Mid Hants Railway" where it explains a bit more about me:
"Matt Allen has been interested in railways for as long as he can remember. His father was a fireman in the steam days and latterly a driver for British Rail, so an interest in railways was in the blood.
His first job was in a camera shop, so it seemed inevitable these interests would someday collide. However, his interest in Railway Photography wasn't ignited until the new "Digital Photography" revolution. It provided what he'd always craved for, instant results from the camera. He's a regular contributor to the railway media, specifically "Railway Magazine" and "Railways Illustrated". A railway publication recently cited him as one of the most active steam photographers in the UK. This book is his second in the well known "Railways Moods" series, following on from "Railway Moods – The Mid Hants Railway". Every autumn also sees the launch of his annual "Steam Railway Calendar" showcasing his best pictures from the year.
Most weekends will find him photographing steam trains somewhere, covering many miles all over the country in the process, holidays tend to revolve around strategic locations for Heritage Railways, so if you're sat on a steam train and see someone stood in the middle of a field pointing a camera, it might just be Matt."
People quite often what equipment I use, so this may answer a few questions. I use all digital equipment, so no film for me! My main camera is a Canon EOS 5D MkII with the 5D MkI as backup. Lens wise, I've found the Canon "L Series" lenses to be superb so currently have a 24-105 and 70-200 (non IS) from that range. I also use Canon 50mm 1.8 and Canon 85mm 1.8 prime lenses.
I use photoshop to process my digital images, with the "edits" being kept to the bare minimum. I'll adjust the levels as appropriate, maybe remove the odd twig or orange jacket but that's as far as any "edits" go".
Please feel free to email me any questions: matt@mattallenphoto.co.uk